Women in Cable Telecommunications (WICT) is an organization with a mission "to create women leaders who transform our industry." WICT, the largest and oldest professional association serving women in cable media, partners with cable and technology companies in helping women leaders.
Rocky Mountain Chapter had their 2017 Tech It Out Conference where I had the distinct pleasure and honor to speak to this esteemed group of men and women, in "Tech Show and Tell," segment. I gave a brief overview of AI and Machine Learning, and showcased a live demo on Democratizations of AI/ML with Microsoft Cognitive Services. I discussed how the cloud based APIs and pre-trained machine learning models can help democratize AI and Machine Learning.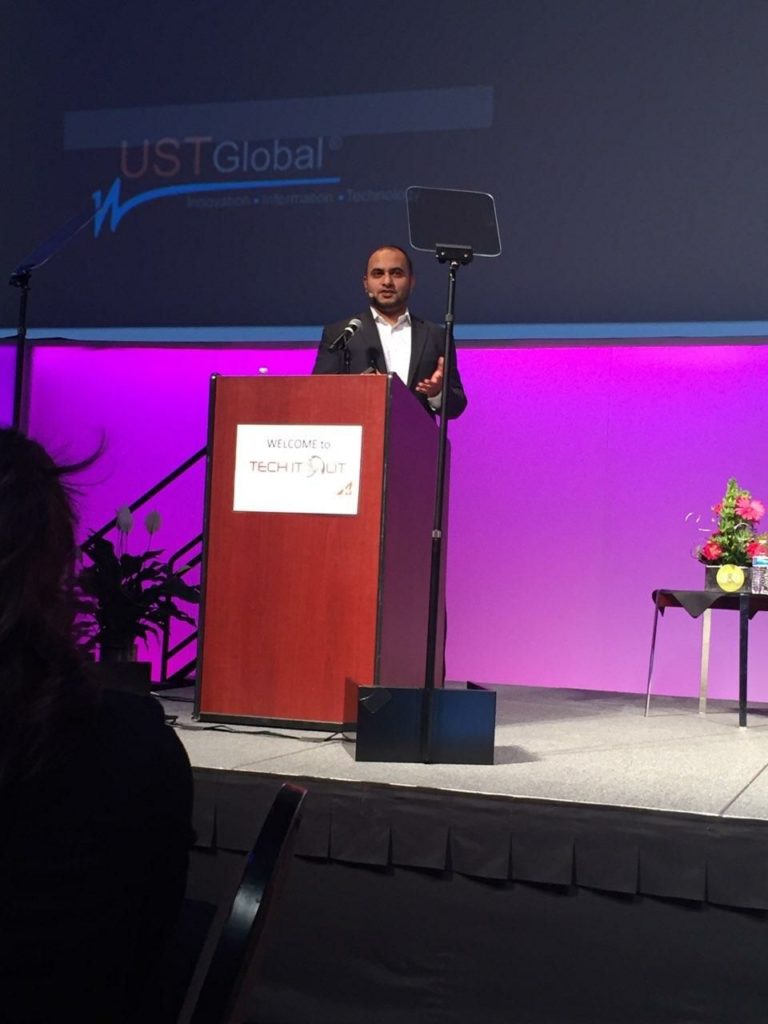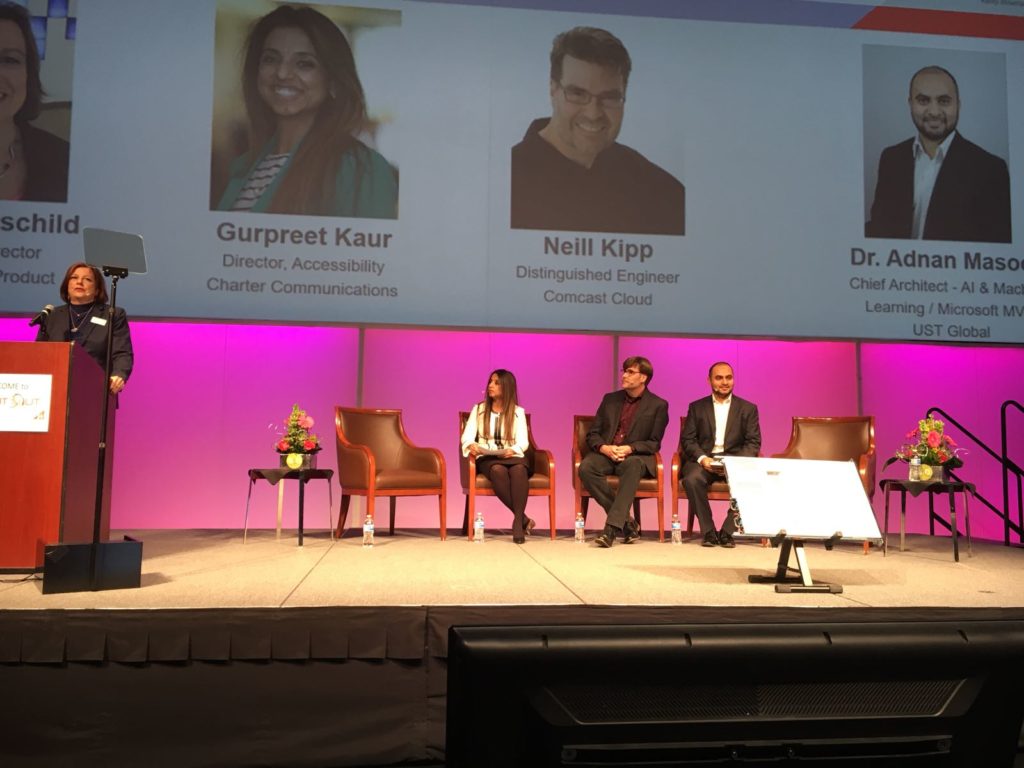 After the talk I joined the panel of fellow speakers Gurpreet Kaur (Communications Director at Charter Communications) Neill Kipp, (Engineer and Cloud Software Architect at Comcast),  and Maria Rothchild (Executive Director, National Video Deployment Engineering) who moderated the discussion. I discussed my company's work with Stanford AI Lab, and MIT CSAIL, and how the researchers like Dr. Fei Fei Li, and Dr. Regina Barzilay in Artificial Intelligence and Machine Learning realm are making significant scientific breakthroughs.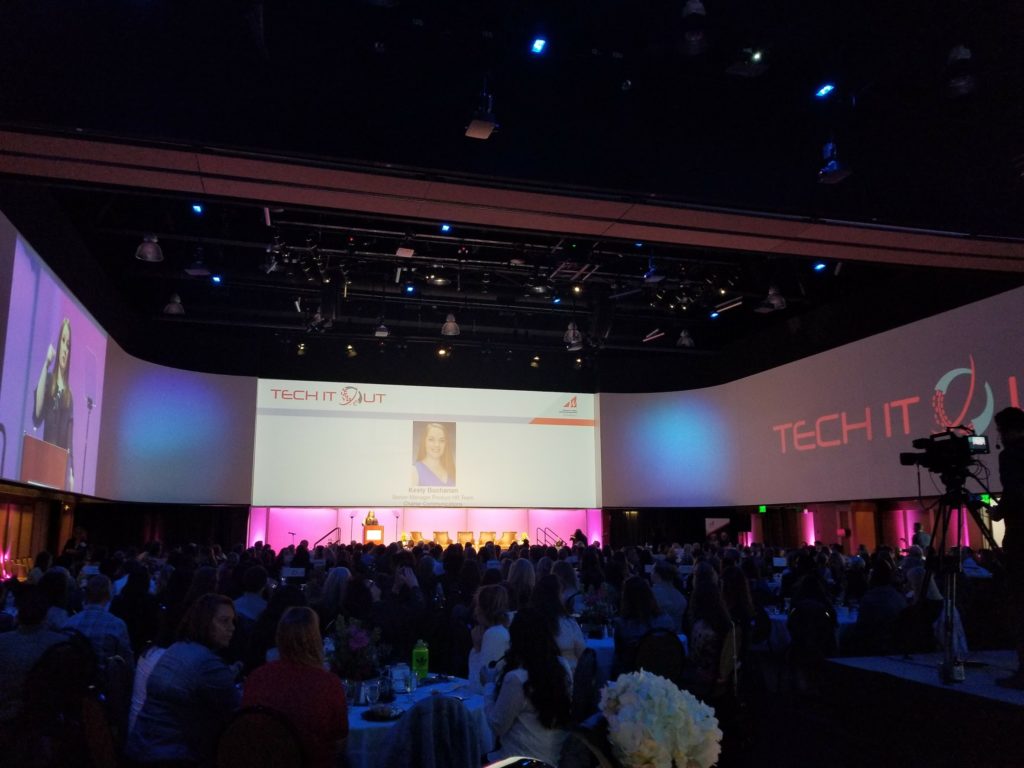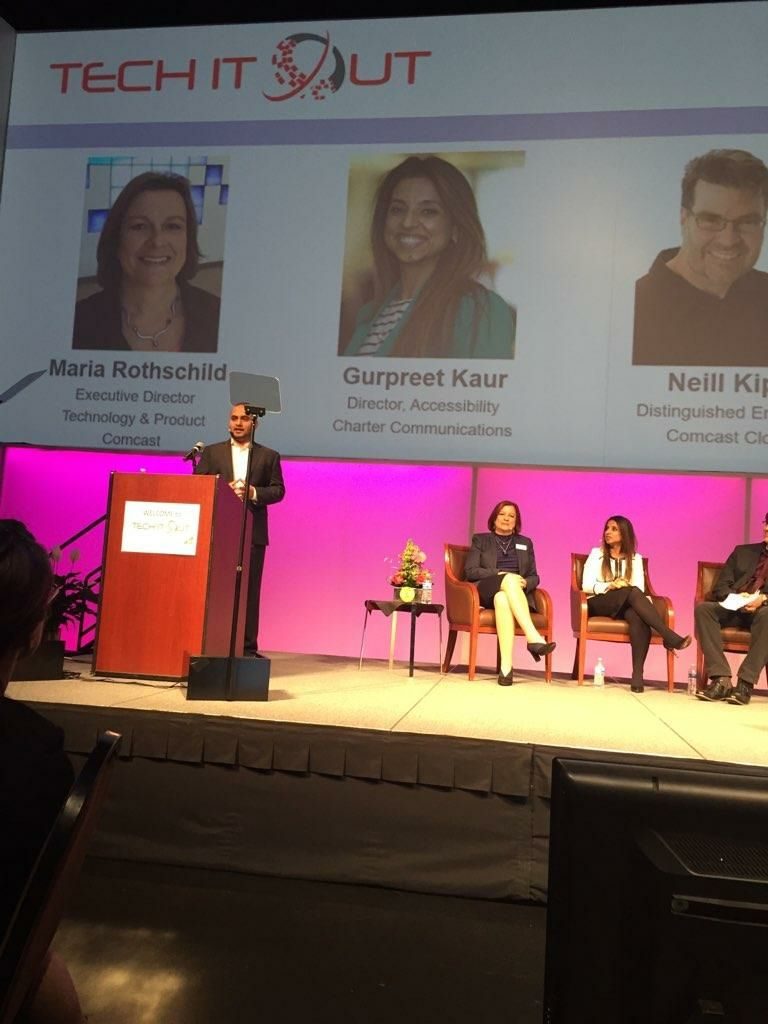 Many thanks to my co-worker Laura Deitch at UST Global, who is on the board of WICT, for inviting me over for the talk, and for the pictures.
Following is the Agenda from Tech it out website.
10:20 AM – 11:35 AM      Panel: Show and Tech
Moderator: Maria Rothschild, Executive Director, National Video Deployment Engineering, Comcast
Panelists: Sara Dirkse, Freelance Tech Writer and Researcher
Neill Kipp, Engineer and Cloud Software Architect, Comcast
Gurpreet Kaur, Charter Communications
Dr. Adnan Masood, Chief Architect – AI & Machine Learning / Microsoft MVP, UST Global
8:45 AM – 9:00 AM      Opening Remarks
Keely Buchanan, Senior Manager, Employee Experience, Charter Communications
9:00 AM – 9:10 AM      Clip from Bias
9:15 AM – 9:45 AM      Keynote: Dr. Rebecca Chopp, Chancellor, University of Denver
9:45 AM – 9:50 AM      Tech Talk #1
Charlotte Field, Sr. Vice President -Applications Platform Operations, Charter Communications
9:50 AM – 10:15 AM      Break & Clip from Bias
10:15 AM – 10:20 AM      Tech Talk #2
Mike Hess, Founder & Executive Director, Blind Institute of Techno