Last week I spoke at DevIntersection in Las Vegas with Microsoft's Daniel Egan on Cognitive Services. Microsoft Cognitive Services is a collection of Representational State Transfer (RESTful) intelligent application program interfaces (APIs) that allow systems to see, hear, speak, understand, and interpret people's needs by using natural methods of communication. Developers can use these APIs to make their applications more intelligent, engaging, and discoverable.
Our session followed by Steven Guggenheimer, Corporate Vice President, AI Business keynote on Artificial Intelligence at Microsoft. Here is the video on channel 9 from Hello? Is It Me You're Looking For? (Face and Voice Recognition) along with the raccoon appearances.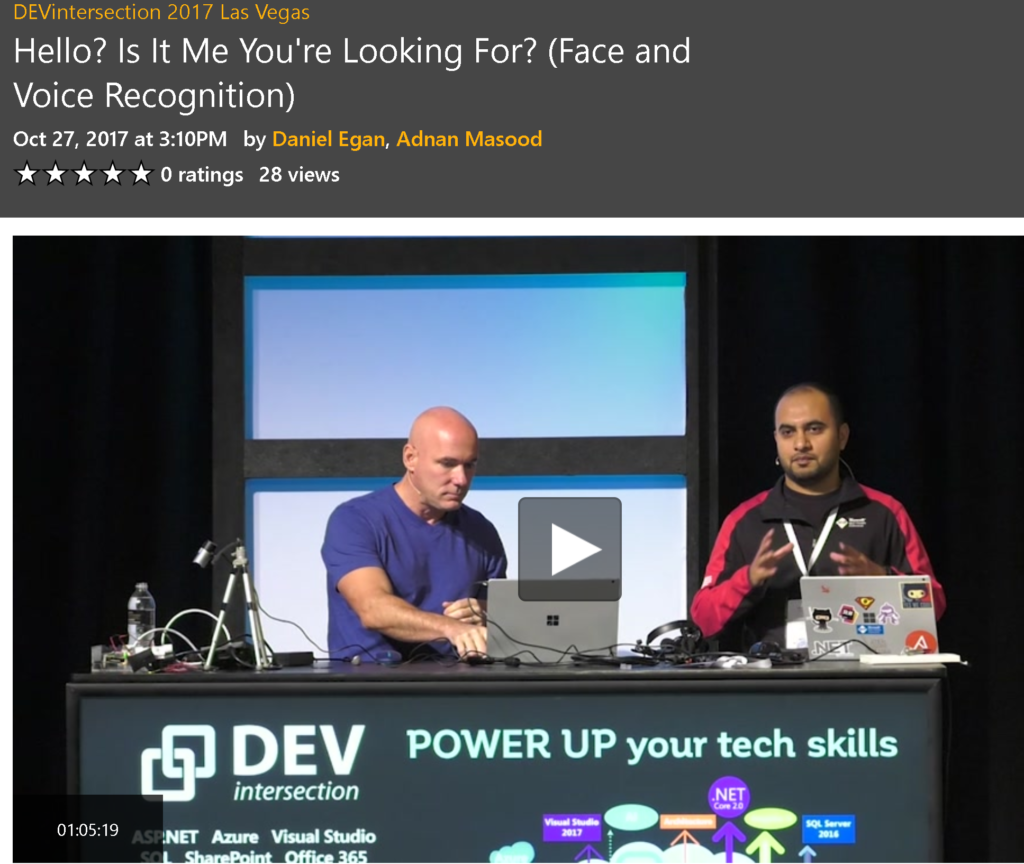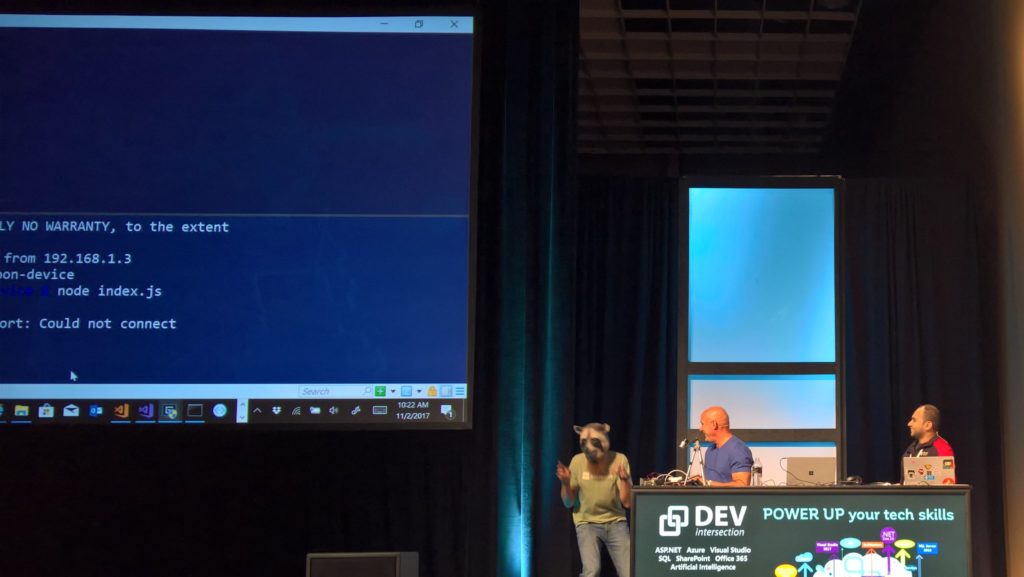 Next DevInteresection will be in March and I will be speaking there on the following topic.
AI & Machine Learning in the Industry – Real-World Case Studies using Microsoft Cognitive Services and Cognitive Toolkit (CNTK)
Dr. Adnan Masood
AI and Machine Learning have disrupted every vertical industry imaginable including but not limited to FinTech, Healthcare, Retail, Automotive, Agriculture, Manufacturing, Media/Content, Education, and Consumer finance to name a few. In this session, we do a deep dive in real world case studies and discuss how companies are leveraging Deep Learning, Machine Learning, NLP Platforms, Predictive APIs, Image Recognition, and Speech Recognition for their business functions.
The session focuses on end-to-end machine learning solution lifecycle, and operationalization of enterprise AI implementations using Microsoft Cognitive Services, and Cognitive Toolkit in Customer Support, Security/Authentication, Fraud Detection, HR/Recruiting, Marketing, Digital Assistants, and Market Intelligence Tools.
Slides: DevIntersections - Cogntiive Services v1.1